We rely solely on donations to save as many dogs and cats as we can.
One way you can help is to donate items we need at the shelter. Here is a list of items that we need daily:
Canned dog food (Pedigree or Alpo)
Dog food (Click Here for more information)
Cat food (Purina Kitten Chow)
Dog Milk-Bone
Bleach
Paper towels
Dish and Laundry detergent
Trash bags
You also have the option to order online through Amazon Wish List: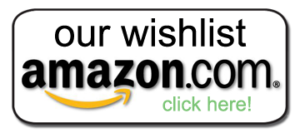 Thank you!