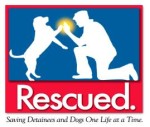 We were asked to be involved with the Colwell Probation Detention Center "Rescued Program". It's designed to help the dogs and the detainees; giving both a second chance.
The detainees are selected using different criteria into this program. They cannot have a history of any violence, and a real want to change their lives. They have to write an essay of why they think they would be appropriate. 8-10 detainees are picked for each session, lasting approximately 3 months.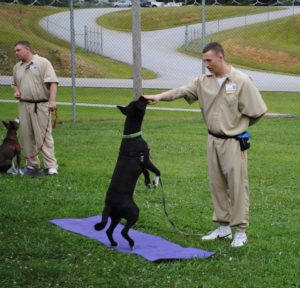 We get to share this privilege with the Mountain Shelter, and we are each allowed to send 3 dogs each into the program. The dogs and the detainees live in a separate area away from the general population of the center, in a large area, that opens up into a large fenced area. Here they will all spend 3 months together, with each dog getting a handler.
Cold Nose College, trainers in our area, go in weekly and teach the detainees how to train the dogs using positive reinforcement.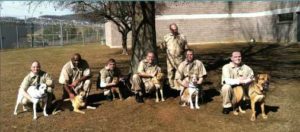 It's a wonderful program for the dogs, the detainees, and society. Positive reinforcement not only works for the dogs, but for the detainees as well.