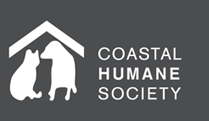 In 2013, desperate to find a shelter that would receive our animals, Castoff sent out letters to all the no kill shelters in NJ and Maine, using them as a place to start. Within a couple of weeks, Coastal Humane Society in Brunswick gave us a call, stating they would like to partner with us, and receive animals from our shelter.
We began doing our transports about every 2 months, with anywhere from 5-18 kittens/cats and 20-30 pups and 10-13 dogs on board. This translates into a lot of animals saved.
Coastal drives down to us and hauls back our precious cargo, driving the non stop 20 hour trip. They require the pups and kittens to have vaccinations, worming, and be in general good health. The adults to be fully vetted, meaning spayed/neutered, blood work, vaccinations and worming. A small price to pay.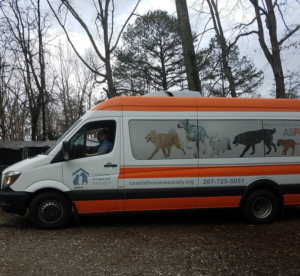 Most of these animals are taken off the street as strays, or pulled out of high kill animal control facilities, slated for euthanasia. Coastal is able to find homes for these animals that we, here in the south, have thrown away to be killed.
We are grateful to Coastal for partnering with us and taking our animals and giving them a life.